Taxi Transfers To and From Faro Airport
Find Unbeatable Value Taxi Transfers


Faro Airport Taxis - Fares, Distances and Where to Find Them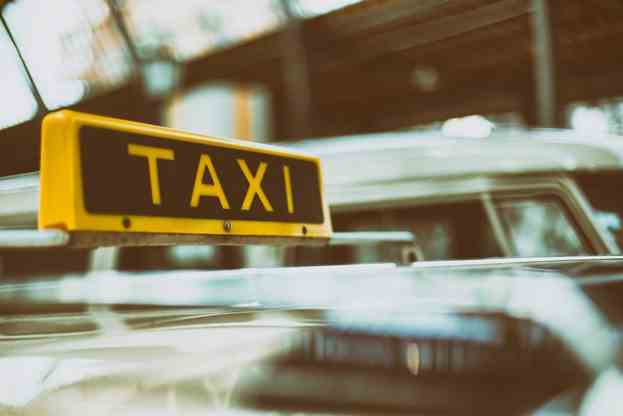 How much a Faro Airport taxi transfer from the airport is going to cost will very much depend on the time of day one travels, irrespective of the destination. After 9.00 pm taxi drivers will add up to 20% on top of their usual fare.
Travelling by either a 4 or 6-seater vehicle the fare will be between EUR 9.00 and EUR 11.00 with Faro Airport taxis going to the city center between the hours of 6.00 am and 9.00 pm.
Between the hours of 9.00 pm and 6.00 am the typical fare will rise to EUR 10.00 and EUR 13.00 respectively. Private taxi transfers to Lagos, Alvor and Vilamoura for example should be booked in advance to save on cost. A return trip with taxi to Lagos will cost around £30, a trip to Vilamoura will cost approximately £10 return and a taxi journey to Alvor will be charged at around £26 return.
Several operators offer private shuttle services by minibus, which work out even cheaper, especially when sharing with other passengers. Drivers will drop off their passengers right outside the terminal's departure zones.
During peak holiday season it can be time consuming waiting for taxis at Faro Airport to be free for transport with such a large number of passengers arriving by plane. It is advisable to book taxis in advance, either by using the form above, by email at faro@antral.pt or by telephoning (+351) 289 827 203 the official airport central taxi operator desk.
Typically, shuttle services provide a daily service to the main resorts of Albufeira, Acoteias, Alvor, Balaia, Estoi, Salema, Porches, Quinta Do Lao, Tavira and it is also possible to book daily private transfers with Faro Airport taxis to resorts like Montenegro, Gale, Praia Da Luz, Tavira or Quinto Do Lago.
A shared shuttle service from the airport to the resort of Balaia for example will cost £11.85 per person for a return trip. The travelling time is around one hour. Faro taxis will take only 40 minutes to cover the same distance, but the price per person would be £36.74 for a return trip. With a shared minibus large enough to transport up to 8 passengers, the same journey would also take just 40 minutes, but the fare from Faro Airport to Balaia would rise to £45 per person for a return trip.
The disadvantage with shuttle services is that they do not drop off passengers at private addresses or villas. If there is a convenient bus service in the resort that runs from the main bus terminal in the center as near as possible to the end destination, then taking a shuttle for a longer journey is the most cost effective way of travelling from the airport to the holiday destination.
However, if a taxi is required from the shuttle drop off point to the holiday villa or self-catering apartment, it may actually work out cheaper - and certainly far more comfortable - to take Faro taxis in the first instance rather than bothering with the shuttle. The shuttle services typically only stop at major hotels in the town or city centers and close to the central bus terminals.
Taxi fares to & from Faro Airport (FAO)
Taxi Transfer Customer Reviews
Available Transfer Options